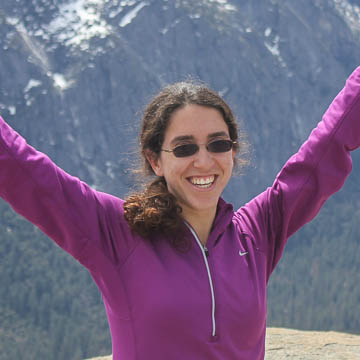 Dr. Maria Monks Gillespie
Dr. Maria Monks Gillespie is an assistant professor of mathematics at Colorado State University, where she does research in combinatorics, algebraic geometry, and representation theory. Her educational background in mathematics includes a bachelor's degree from MIT, a master's from Cambridge, and a Ph.D. from UC Berkeley. As a former instructor at MOSP, coach of the USA CGMO team,3 an IDEA MATH instructor, and a successful participant in math competitions herself, Maria understands firsthand the needs and challenges of talented young students of mathematics.
In addition to her coaching, she has also been a Duluth REU advisor, an AoPS Online Course Instructor, a Girls' Angle mentor, and a grader and problem writer for proof-based math competitions ranging from USAMTS to USAMO. Author of the popular math blog Mathematical Gemstones, she believes that anyone can learn to appreciate the beauty and rigor of mathematics. She combines her in-person mentoring skills with online projects in order to spread that message far and wide.
Maria began doing original mathematical research in high school, and has published numerous research papers in mathematics journals. An undergraduate researcher at MIT, the Duluth REU, and the Madison REU, she won both the Alice T. Schafer Prize and the Morgan Prize for her work, and was a recipient of the Churchill, Hertz, and NSF fellowships.
Beyond mathematics she enjoys singing and playing the piano. An NCAA All-American in cross country, she is also an accomplished distance runner. Her love of the outdoors and fitness has inspired her to run the Boston Marathon and complete several trail ultramarathons, including two 50-mile trail races.